VIDEO SPECIAL: Inside NASA KSC Highlights Upcoming Launch
Spacex launch set for april 13 from cape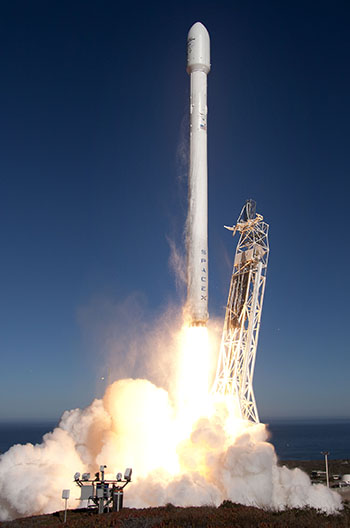 Check it out on SCD! http://spacecoastdaily.com/2015/04/video-special-inside-ksc-highlights-upcoming-launch/VIDEO SPECIAL: Inside KSC Highlights Upcoming Launch
ABOVE VIDEO: In this episode of Inside KSC, the launch of the CRS-6 mission to carry cargo to the International Space Station is coming up and the crawler-transporter receives heavy duty modifications for the weight of the SLS.
NASA's crawler-transporters, two of the largest vehicles ever built, have carried NASA rockets and spacecraft to the launch pad for the last 50 years.
They will continue their legacy as the "workhorses" of the nation's space program as part of the agency's journey to Mars.
The crawlers are being modified to carry NASA's Space Launch System (SLS) with the Orion spacecraft atop it and potential commercial vehicles to their pads to begin space exploration missions.
Originally constructed in 1965 to support the agency's Apollo Program, they also supported the Skylab, Apollo-Soyuz Test Project and Space Shuttle Program, helping NASA push the boundaries of human space exploration farther into the solar system.